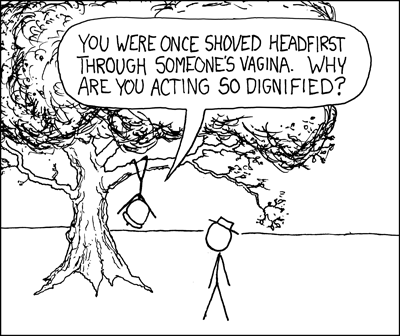 Do you read
XKCD
? From reading Neal Gaiman's
blog
, I discovered
this fun "cartoon-off"
between a New Yorker cartoonist Farley Katz and Randall Munroe of XKCD. I think Randall wins, personally.
**
I'm off to Tucson for a work conference in a few hours. Not sure how much I'll be able to blog.
**
What does former Chicago Bears head coach Mike Ditka have to do with Barak Obama? Well, Ditka almost ran against the then still unknown Obama for Senate 4 years ago. It's hard to imagine Ditka losing. Barak Obama would still be a lowly Illinois State Senator right now and Hilary would be running for President against McCain. (
article
)
**
Prince Gomolvilas
continues his fight against Prop 8. If you're looking for things you can do to help, go
here
and
here
.