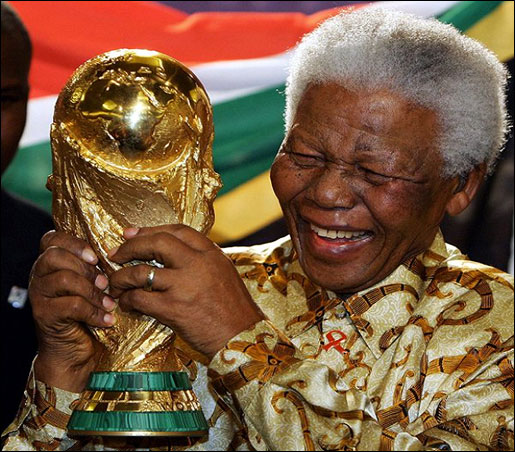 In a few short hours, my dream will become a reality: An 8th nation will join the ranks of World Cup Champions. Of course, it's still a European nation, so it's not my wildest dream come true, but it's something.
Will it be the Netherlands? Will it be Spain?
David Beckham
and
Paul the Octopus
are both picking Spain. Maybe being the underdog will play to the Netherlands advantage. Or maybe Spain, one of the favorites from the beginning of the tournament, will take it all.
Who am I rooting for? I'm not sure. I'll probably find out while I'm watching. Either way my dream comes true.